Independently Licensed Therapist

Brittany Andrews - Licensed Professional Counselor
Brittany obtained her Bachelor's in Psychology from Arizona State University and her Master's in Professional Counseling from Grand Canyon University. Brittany has experience working with diverse populations in both inpatient and outpatient settings. She works with families, couples, and individuals. Brittany is trained in EMDR, as well as in perinatal mood and anxiety disorders with Postpartum Support International.

Brittany is passionate about helping others in their journey to achieve balance, growth and emotional wellness. She uses a holistic, collaborative approach, and focuses on creating a safe, supportive space for healing. Her goal is to help clients heal with guidance, care and connection.
Treatment modalities primarily used include: Cognitive Behavioral Therapy, EMDR, Mindfulness, Psycho-education, and a Person-centered, Strength based Approach. Specialties: Trauma/PTSD, Grief/Loss, Perinatal Mental Health (During Pregnancy & Postpartum), Fertility & Women's Issues.
Varsha Prasad, Licensed Clinical Social Worker
Your story matters. I help children and adults who are dealing with:
Challenging transitions
Stress
Constant worry
Nagging thoughts
Persistent sadness
Hopelessness
Loneliness
Difficulty concentrating
Loss of interest in activities
Feeling disconnected
Painful memories
I aim to provide you with a safe space and the tools to heal and grow.
I look forward to meeting with you to see if I can be a good fit in supporting you on your healing journey.
Karyn Romo - Licensed Professional Counselor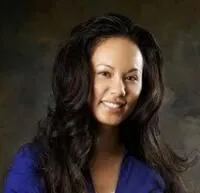 Karyn earned her Masters in Counseling from Liberty University and believes the therapeutic journey is an important part of healing for individuals from all walks of life. Karyn works with individuals who struggle with a variety of issues from depression, anxiety, grief, and loss to substance abuse and domestic violence. Karyn is also certified in the Prepare/Enrich marriage program as a trainer and facilitator and works with couples to build on their strengths, communication, and conflict resolution. Karyn provides a caring, client-centered, relation-based therapy and works alongside her clients in an open and integrative way to help each individual achieve their personal goals.

Susan Weimer, PhD - Licensed Clinical Social Worker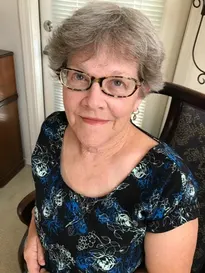 While Dr. Weimer was originally trained in psychodynamics, human development, ego psychology, and systems theories, her practice has become eclectic and holistic over the years. In addition to utilizing elements of each of the above approaches to therapy, she is a strong believer in the power of each person to effect change in their own lives, given the tools with which to work. Among the modalities she uses are:
EMDR
Psycho-education
Brief therapy
Strengths-based
Cognitive therapy
Problem solving or solution-focused therapies
Meditation
Over the years, Dr. Weimer has specialized in the treatment of:

Individuals
Military families and veterans
Seniors
Individuals [and their families] with chronic or rare physical disorders
Trauma
Life is not without its challenges and stressors. Getting stuck can blind one to possibilities. Challenges and stressors are necessary elements whereby each of us can grow. Challenges and stressors provide us with energy to use, if we use the energy but are not used by it.
License Associate Counselors

Michael Israel, LMSW - Supervised by Melissa Cox-Pasqua, LPC